HOW TO TURN PENNIES




INTO HUNDRED DOLLAR BILLS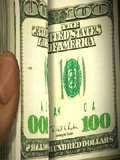 Below is a description of a Very Small Tradeline Portfolio
Typical Net Profit would be approximately $300.000.00 to $400,000.00
Here is How it is Done......
THIS IS NOT A MISS PRINT
FILE COMES FROM PRIME COMPLIANT COMPANY!
OVER 1 YEARS SHELF AND READY TO COLLECT
No litigation efforts, no blanket settlements.
File will come with warranty against BK, Deceased
and paid prior accounts along with of chain of title.
BUY WITH CONFIDENCE. Quality
Portfolios at the lowest prices in the World!
THE FOLLOWING INFORMATION IS NOT A MISS PRINT
1. Creditor Type - Mixed Major Issuers
2. Type of Tradeline - Major Credit Cards
3. Face Value - $1,625,709.48
4, National File
5, # of Accounts - 699
6, I am brokering this file for a reputable company
7. Asking Price For Whole file - $6,901.70 (.00424535 ) or (424535 bps) (Associates get 50% off)
8. Average tradeline face value $2325
9, Average cost per tradeline $9.87
THE ABOVE IS NOT A MISS PRINT
FIRST:
I will explain what ever line means
1. The Creditors are Major Credit Card Issuers: Banks
2. Credit Cards are: Visa, Mastercard, Discover, etc.
3. You are buying $1,625,709.48 Face value worth of credit card Tradelines
4. Credit Card Accounts are from various States in the U.S.
5. There are 699 individual tradelines in this Portfolio
6. This is a verified portfolio means it comes with all required documentation.
Warranted to have no Bankruptcies, Deceased Debtors, and No Prior Pay Offs,
There has been no litigation, or blanket settlements on any account.
Meaning this is a prime portfolio and you will make large profits.
7. You will pay $6,901.70 to buy this portfolio - bps stands for Basis Points
100 basis points is 1%
50 Bps = 1/2 of a percent
8. The average tradeline face value is $2325, some will be more and some less
9. The average cost per Line is $9.87.. You pay $2.40 for per $1000.

THIS IS NOT A MISS PRINT
SECOND:
So what does all this mean to you
For $6,901.70 (50% Discount when you are our associate)
Don't worry about this cost: we show you where to get a tradeline portfolio financed.
You get $1,625,709.48 face value of Major Credit Card Tradelines ( a CDI) that you out right own 100%.
So Now On Your Financial Statement
$1,625,709.48
is legally owed to you,
According to GAAP: and the rest of the world: you are now a Millionaire.
And you can get your money out of these accounts any legal way you choose.
1. You can legally collect from the original debtor; or
2. you can chop up the portfolio into smaller portfolios (Subs) and sell them off at a higher price
3. Assign the tradelines individually one at a time to people that are trying to establish or repair their credit.
Below is the description of the actual Tradeline Portfolio Deal
For this deal we will use the above described Tradeline Portfolio.
Here's the run down.
After scanning a database list of 100's of Tradeline portfolios for sale.
I pick a really great portfolio ...
1. A CDI catches my interest: I immediately contact the portfolio seller
and lock up the deal with a tentative "Option to Buy".
I put up a very small consideration to bind the contract.
2. The seller sends me the CDI (Tradelines database).
3. I immediately start collection proceeding of the Portfolio.
We Usually get about 10% Success Rate on the first round
So we will normally collect about $160,000.00 from a $7,000 investment.
It costs us 25% for the cost of collections. (contengency commissions)
So it costs us $40,000 to collect $160,000 for a net profit of $120,000.
That's approximately 8.5 Times our investment.
4. We do not do second round collections: And here is why.
The Portfolio is more valuable on the second round, because the skip trace has already been done on every account.
So now it's easy to seperate the accounts into, A. Those more likely to pay. and B. Zombie Debt. (uncollectable)
We usually sell off the Second Round Portfolios (Subs) of 25 to 100 tradelines (all in the same State or close).
5, We sell these subs to our smaller buyers for 9.52380952 times my purchase bps. so I get $40 per $1000 face value.
Remember I only paid $4.20 per $1000 Face Value.
Second Rounds are much easier to collect because,
A.
They have already been skip traced, (the debtor has been located)
B.
They are all the the same State or close.
6. Small dealers are thrilled to pay this cheap price, they will eat them up like donuts at a police convention.
7. You can sell Subs in any amount. But we like the $300 to $2000 deals.
8. The Subs will sell out very fast. Ours are always presold
They are thrilled to get tradelines so cheap. Most are presold months in advance.
9. The idea is to pre sell enough subs to pay for the entire Master Portfolio in advance.
So not only do you have no money out of your pocket,
but you have actually made a profit before you even buy the Master.
This way you don't have to use Portfolio financing.
10. We use the pre sell money to buy the Master. We have already made Hundreds of Thousands of Dollars
in advance and have done no work or out of pocket money.
11. We keep a few hundred tradelines of around $5000 face value for our own personal stash.
12. As I sell off the remaining Subs I will collect around $20,000 to $100K
13. I take the remaining tradelines and place them to individuals (my clients)
14. The practice is $99 down no matter what the face value of the tradeline,
and the client then pays me a monthly payment of $9 per $500 face value. Which is 21.6% interest annually.
This payment is interest only and the debtor never pays a penny towards the principal.
So the face value never changes.
This step is extremely important. Never let them pay the principal down.
So for a $5000 tradeline the monthly payment is $90.
You will get paid for 6 months.
6 times $90 = $540 + $99 is $639.00
15. Your total earnings in 6 months for this $5000 tradeline will be $639.00.
16. Your posting costs will be $159.75 leaving you $479.25 gross profit.
less the $21 the line cost you origanially.
17. Multiply this $459.25 times the number of Tradelines you placed.
In this case 199 = $91,191.75 in six months. Near $200,000 a year.
18. But it's not over for these Credit Builder Tradelines. You see you still own these tradelines.
You will always own these Tradelines until you sell them to a new Creditor.
And the face value and principal is exactly the same.
19. As part of the deal with your client: They will only use the tradeline for six months to a year.
20. After your client gets their credit score up where they want it, and gets the funding they need.
They now have a great credit score. And do not need these builder tradelines anymore.
21. They will release the Primary Account Holder position and you start all over with a new client.
22. So you see You never run out of tradelines, there are 1000s of portfolios for sale.
Millions of tradelines totaling Billions of $$$s.
Here's the very best part. Remember the $159.75 posting costs mentioned above.
That's your outsourcing costs. You outsource all the collections and posting, so you do not have to do it.
Here again no problem I give you the list of all of them in the U.S.
They do all the work and deposit your money right into your bank account.
You can be anywhere in the world that has internet access and run your operation from a laptop.
The Bad part is that you are going to pay a lot more income tax unless you figure out a way to write a lot of stuff off,
or donate enough money to charity etc.
Eventually this is what you will do as you move up the totem pole.
It's just a matter of filling out forms. All just paperwork.
All forms and sources are supplied to you.
Exact procedures are explained in detail.
This is what we teach you how to do in our Professional Tradeline Course.
This is an A to Z business model
Everything is set up for you to hit the ground running.
When you learn how to perform the process, you have the keys to the Vault.
If you want to get in the big game this is your chance.
But don't mull around cause money does not wait for anybody.
I sincerely hope that this communiqué has been informative in aiding in your success.
If I never hear from you again that's fine.
I really don't want too many people knowing how to do this anyway
Thank you for bearing with me,
I know reading about how to become an instant millionaire is very boring
To See a List of Tradeline Portfolios worth Approximately One $Billion US Dollars
Send an email to
ifga.era@gmail.com

We will send you a Temporary Password
Your Primary Password will be your

AREA CODE


Your Secondary Password will be Your

PHONE NUMBER

without the area code

Be sure to put in the SUBJECT LINE =
SEND PASSWORD
TRADELINE LISTS
AND IN THE MESSAGE Your area code and phone number
The passord can be any 3 digits and 7 digits,
if you do not want to give out your phone number
But it's hard to forget your own phone number
(we do not store, share, or call you)

THE AREA CODE AND PHONE NUMBER YOU WANT AS YOUR PASSWORD
OR USE THE CONTACT FORM BELOW TO SEND YOUR REQUEST


See You There